Founder of Shinbudo International Association is Dr. Ivica Zdravkovic. Dr. Zdravkovic is KAICHO of ISA ("founding president, head of association"). He is running Shinbukan school of martial arts in Serbia, and Serbian Budo Council, a non-goverment amateur martial arts organization. He also founded Kenjutsu International Association of Instructors (KIAI) in 1999, now with HQ in USA. Back in 2005 Dr. Zdravkovic has founded European Budo Council (EBC), which organized European Budo Games and other major events.
Dr. Ivica lives in Serbia. He is married, has two children and works as a physician, specialist of family medicine. Kaicho's martial arts career includes intensive work on organizing national and international competitions in sport jujutsu, chanbara/sport kenjutsu, etc. He was successful organizer, coach, referee and competitor. Also, he wrote numerous articles for local, international and electronic martial arts magazines. All of this has resulted in many awards in Serbia, Europe and USA for his instructional work, refereeing, organizational and other activities in popularization of modern budo.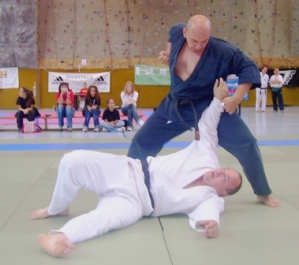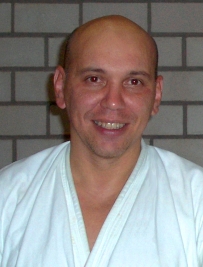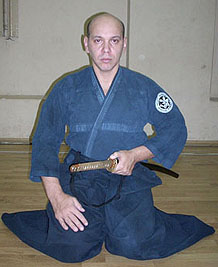 Kaicho has over 30 years experience in Japanese martial arts and sports. He begun as a judo practitioner in 1979, then started cross-training in karate (shotokan), weapons, aikido, full contact karate etc. He earned first black belt after 12 years of practice, back in 1991. Officially, Dr. Zdravkovic is Nihon Jujutsu and Nihon Kenjutsu shihan, with 7th Dan Jujutsu and 5th Dan Kenjutsu, registered in Japan, USA and Europe. Also, he holds Dan grades in Aiki Jujutsu (5th Dan), Sport Chanbara (5th Dan Tanto, 4th Dan Choken and Kodachi), Judo (3rd Dan), Karate-Do (2nd Dan) and Aikido (1st Dan). In addition, he practices Sekiguchi Ryu Batto-jutsu under Toshiyasu Yamada shihan. Despite all the Dan grades, Kaicho strongly believes that martial arts should in future reject the devalued Dan-system and accept the simplified hierarchy structure (Senpai, Sensei, Shihan).
Beside traditional martial arts instruction, Dr. Ivica also proved himself as a contestant in various combat sport disciplines. As a child he competed in judo. On World Martial Arts Games held 2007 in Regensburg, Germany, he won Champion title in sword kata demonstration and Vice-champion title in jujutsu fights (heavyweight). On 3rd European Budo Games in Germany 2008 he placed 3rd in jujutsu fights. He also won champion titles in Jujutsu Kata (self-defense demonstration) on international competitions in Europe.
In 2005 he was 3rd in Choken Iai discipline on European Sports Chanbara Champion held in Russia. Next year 2006 he became European Sports Chanbara Vice-champion in Tanto discipline in Italy. In 2007 he placed 4th in Europe in Team Kihon Dosa kata competition in Ukraine. Finally, he took 5th place in Kihon Dosa on World Sports Chanbara Championship in Japan 2008, thus ending his competitive career.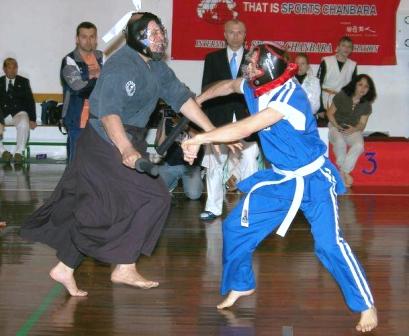 Dr. Ivica served as board member of several national and international martial arts organizations. He introduced JJIF and WMAG Sport Jujutsu and Sport Chanbara (Sport Kenjutsu) competitions in most former Yugoslavian countries. During his martial arts career he was a guest-instructor, referee and active participant on seminars and competitions in Serbia, Croatia, Bosnia & Herzegovina, Macedonia, Slovenia, Bulgaria, Hungary, Ukraine, Russia, Czech Republic, Germany, Italy, Great Britain, USA and Japan.